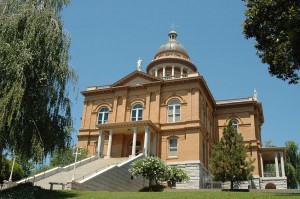 We're here to help you get through your divorce or family law issue!
Please give us a call at 530-537-2498 to set up a consultation so you can get your questions answered and see if we're the right attorney for helping you get the outcome that you want.
Our office location:
Our office is open:
Law Offices of Stephen M. North
1 California Street
Auburn, CA 95603

phone 530-537-2498
fax 530-823-0507

Monday-Thursday from 9am-5pm
Friday from 9am-12pm
We are also available for after-hours appointments by request if you're unable to schedule an appointment during our regular business hours.
If you'd like us to contact you directly, then please complete the form on the right. Please be aware that by submitting this form, this does not create an attorney client relationship between you and the Law Offices of Stephen M North.