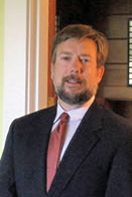 At the Law Offices of Stephen M. North, we're here to help you through your divorce. Our law office is solely focused on divorce and family law matters and has over 20 years of experience in helping clients like you get through your divorce so you can move on with your life.
Stephen M North has a wealth of experience over his 20+ year career in family law. From the start of his career after graduating from McGeorge School of Law he developed a solid foundation on family law cases by working at the Public Defender's Office, the Placer County District Attorney's Office as well at the Solano County Counsel until he opened his Auburn practice in 2003.
With so much experience in family law matters, Stephen M. North is uniquely qualified to help you with your divorce and understands the importance of getting it done right so you can get the best possible outcome for your unique situation.
We're dedicated to giving you the attention you need to get your questions answered, help you understand the process and help you identify the best possible approach to getting the divorce outcome that you want. We know that getting divorced is an emotionally and financially challenging time so we're here to help give you the support that you need to protect your best interests and the interests of your children.